Nationwide now offer cancer victims help with finances
Nationwide now offer help with your finances when you are diagnosed with cancer.
Finances can quite quickly deteriorate when you fall ill and more often than not there is very little help out there in financial services sector. Alongside the stress of an illness, the worry of money should not have to be a problem, but additional costs or loss of earnings can make the ordeal an expensive experience.
Nationwide Building Society has teamed up with their long-term charity partner Macmillan to lessen the financial impact of cancer for those affected with their Specialist Support Service. The service offers Nationwide members free, tailored and confidential support and is a first for the industry.
Besides coping with cancer, victims face challenges with money because of changes in diet, clothing requirements, travel costs, increased energy bills to keep warm and a general lack of income. These additional costs can exceed around £550 a month, so Nationwide aim to help with the management of current accounts, mortgage payments and a range of financial aids.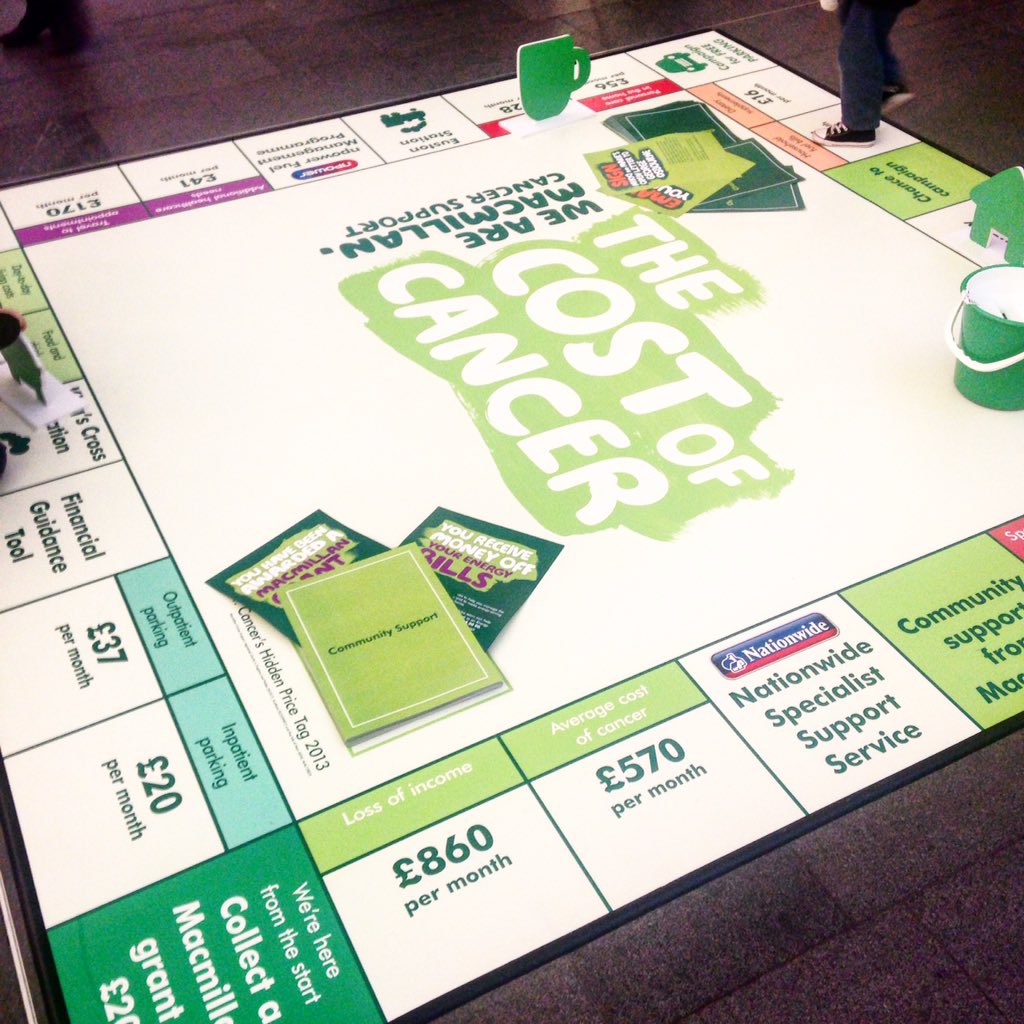 Mandy Connor, a Nationwide member who was diagnosed with breast cancer this year, told The Independent: "My diagnosis meant taking time off work for treatment and recovery, and that brought with it changes to my income I wasn't prepared for. As a result, I was spending as much time worrying about my financial situation as my health.
"I was put in contact with the new Specialist Support Service who were friendly and fully understood my situation, offering to monitor my current account income and outgoings to ensure I didn't fall behind on bills and payments. They cancelled overdraft fees and would keep an eye on payments so I didn't need to.
"We now speak regularly to check how things are going and it's a huge help at a difficult time. Rather than worrying about my money, I can focus on getting better and getting back to work."
Nationwide and Macmillan have worked in partnership for over 20 years, and between employees and members they have raised £7.1 million for the cancer-care charity. Each member of every branch team has received training with Macmillan about how to communicate with people affected by cancer, covering the circumstances they may face as a way of ensuring that their "members don't have to face cancer or its financial consequences on their own."
In 2014, Nationwide won the Corporate National Partnership of the Year at the Financial Institution at the Charity Times Awards due to the funding they provided for Macmillan financial grants which aim to support people experiencing problems with mortgages or rental arrears. In the last year alone they delivered advice to over 4,500 people affected by cancer through over 15,000 interventions, identifying almost £3 million in financial gains.
Chief executive at Macmillan, Lynda Thomas, urges other banks to follow suit. She told The Independent: "The banking industry has a vital role to play in helping to minimise the financial impact of cancer yet the majority of people with cancer report they are not receiving the help and support they need. The whole industry must come together and adopt these solutions so that no one living with cancer faces financial worries alone."
How to use Prove I Called when calling the Nationwide contact number
Hopefully, you won't need to use the Nationwide contact number regarding an illness, but there a variety of different reasons you might need to. As the world's largest building society, Nationwide's number is the best way to contact them with any issue you might have. When you call using our Prove I Called number, you will also receive proof that you made the call, which can be highly useful if you ever need to raise a dispute with the company.
By providing you with the precise date, time, duration and number details of your call, our service will back you up if you need to give evidence of your call. Whatever your query today, call the Nationwide contact number to speak to a member of their team.